Dance
Vera Tussing & Quatuor MP4
Tactile Quartet(s) (cancelled)
To limit the spread of the corona virus, STUK cancels all planned performances, concerts and public events until May 31 2020. All ticket holders are contacted directly.
In Tactile Quartet(s), Vera Tussing builds on her longstanding choreographic practice in exploring the sensory potentialities of the audience. In this piece, she has invited the string quartet Quatuor MP4 to join four dancers – Yoh Morishita, Zoltán Vakulya, Esse Vanderbruggen, Vera Tussing – on stage for a playful encounter between movement and sound.

What happens when we take the movements of a string quartet seriously as a choreography, and dance along? The four musicians play passages from canonical works by Franz Schubert and Florence Price, as well as contemporary works by Georg Friedrich Haas, Michael Picknett, and Caroline Shaw. As they play, the musicians engage in one-on-one tactile encounters with the audience, creating physical interaction. Everything arises from touch – a bow on a string, an arm on a shoulder, an acoustic sensation on your skin. The dancers mediate the encounter between musicality and tactility, their choreography oscillating between touch, sight, and hearing. At the point where the orbits of dance and music intersect, you are invited to enter the kaleidoscopic score. Lend a hand, or an arm!
Muziek: Georg Friedrich Haas (String Quartet No2, 1998) // Florence Price (String Quartet in G Major, 1929) // Caroline Shaw (Entr'acte, 2011) // Franz Schubert (Death and the Maiden, String Quartet No. 14 in D minor, 1824) // Michael Picknett (original score created in collaboration with Quatuor MP4)
Credits
Creation & direction Vera Tussing |
Musical collaboration & technical direction Michael Picknett |
Co-creation & dance Esse Vanderbruggen, Vera Tussing, Yoh Morishita, Zoltán Vakulya |
Co-creatie & music Quatuor MP4 (Claire Bourdet, Margaret Hermant, Pierre Heneaux, Merryl Havard) |
Artistic assistance Muriel Hérault |
Lighting proposal Caroline Mathieu |
Costume & set Jivan van der Ende |
Contextual research & dramaturgy JS Rafaeli |
Contextual research Sebastian Kann |
Rehearsal support Bun Kobayashi |
Photography Arber Sefa |
Production Hiros |
Co-production Kaaitheater |
Residencies STUK, Kunstenwerkplaats Pianofabriek, Wpzimmer, workspacebrussels, Arts Printing House Vilnius |
With the support of De Vlaamse Overheid |
In collaboration with Universal Edition Wien, Auteursbureau ALMO Antwerpen |
Thanks to Clara Levy & Quartet partners (Sinouhé Gilot, Hugo Boulanger, David Dupouy, Anastasia Laurent, Dorelle Sluchin, Esther Singier, Victor Guaita) for their extensive contribution to the research, Gorka Gurrutxaga Arruti, Ehren Verrelst, Ruben Martinez Orio, INFINITY, Eglė Maceinaitė, Pierre Kouzmenko, Premiere Music Group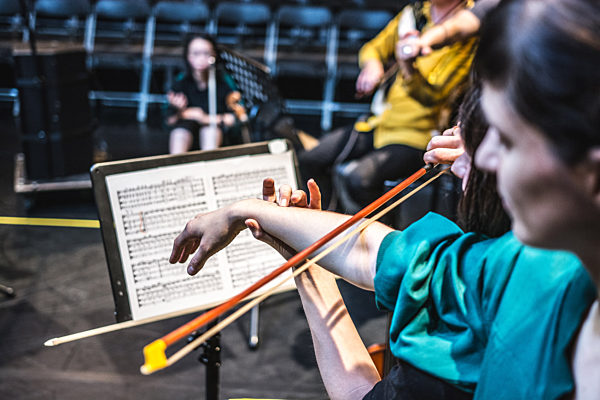 Artist in residence
Vera Tussing and Quatuor MP4 pick up their work on the performance Tactile Quartet(s), which has been postponed twice due to COVID-19.
More info